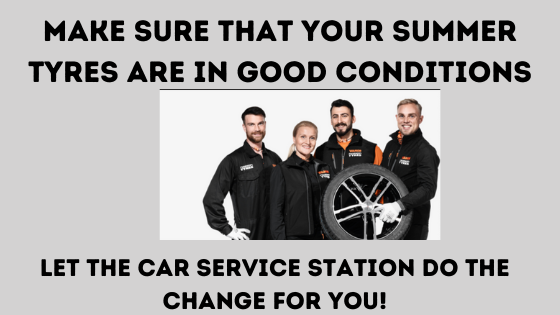 To increase safety, it's very important to invest in premium summer tyres this is true even for a hybrid or electrical car. The question is if you need special summer tyres for an electric car or hybrid?  Actually, both hybrids and electrical cars are actually heavier than conventional cars due to their battery packs, so the extra grip and traction is needed, and you also want to have low rolling resistance to ensure that you get far with each load. They also need to be more wear resistant as there is an increase in wear due to the weight and also due to a higher torque and you probably want to have tyres with low tyre noise as the there is no motor noise, so high tyre noise can become disturbing and can impact the driving comfort. There are many tyres on the market, and it is important to understand why some are recommended by the manufacturer for use on electric vehicles.
There are nowadays special winter tyres that are made especially for electric vehicles, like the Nokian Hakkapeliitta 10 EV, where the EV indicates that they are for Electric Vehicles. When it comes to studded winter tyres you want to make sure that the studs can handle the higher torque without losing its studs. The Nokian Hakkapeliitta 10 EV tyres with its unique, patented double stud grip will provide the optimal grip in both curves and straight stretches.
They also have new technologies like the Nokian "eco stud concept" that dampens road contact by reducing stud impact due to the airspace in the middle of the lower flange.
Regardless if you are looking for summer or winter tyres for an electric vehicle, you need to make sure that they are recommended for it. You also need to select premium tyres that can work well on these vehicles and can maintain the safety while you drive. If the tyres are recommended for electric vehicles the tyres will be more wear resistant, have lower rolling resistance and also be able to handle the higher torque. The tyres do however need to be rotated more frequently than you would with a petrol driven combustion engine vehicle.
Proper maintenance of the tyres is always important and with electric vehicles you will need to measure the tread depth more frequently to see when you should rotate the tyres, which you should do when you have a depth difference of 2-3 mm between rear and front tyres. You should also monitor when the tyres are worn out and need to be replaced, which is when you reach 4 mm. You should always change all the four tyres at the same time, this is one of the aims of rotating the tyres as you want to have the same grip on all four tyre positions, to have the best stability and control. Make sure that you check the condition of the tyres and that you have the correct tyre pressure.
For more information regarding studded tyres, visit: https://www.nokiantyres.com/