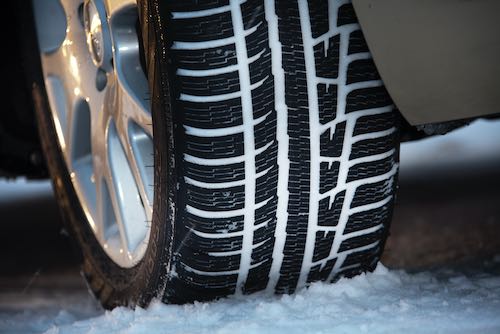 When choosing tires for hybrid and electric cars you should take into consideration the differences between the hybrid and electric cars versus combustion engine cars. The main difference between hybrid and combustion engine cars is that hybrid cars are propelled by a combination of a gasoline-powered engine and an electric motor. This very technologically advanced system uses computerized controls to enable hybrid vehicles to continually switch between the gasoline and electric engine, along with maintaining battery charge along with many other complex tasks. The batteries are what make the hybrid cars heavier than regular combustion engine cars and it is something to take into considerations when buying tires for them.
If looking into winter tires for hybrid cars it is important to look for tires that have good grip and traction to allow for proper braking while remaining fuel efficient, after all most people buying hybrid are looking for an environmentally responsible driving experience. Winter tires will need to be paired with all-season tires for the warm seasons of the year.
All-season tires are a great choice especially for hybrid and electric cars. This is because they are made with low rolling resistance providing a decrease in the amount of energy needed for each journey thereby allowing the hybrid or electric car to go further. This is a good all year round tire if you live in an area with mild winters. Tires like the Nokian eNTYRE 2.0 all-season tires have low rolling resistance  and this tire comes recommended for hybrid cars by the manufacturer.
If looking for an all-weather tire then the Nokian WR G4 all-weather tires also come recommended for hybrid and electric cars  with new innovations ensuring performance in snow storms, heavy rain or sun-scorched asphalt while remaining an eco-friendly tire that helps safe on fuel. This tire comes with many new innovative features like the silent sidewall technology, polished grooves and the new "All Weather Dual Performance Compound."  All these features make this a premium all-weather tire apt to handle almost any driving surface and provides ultimate protection against hydroplaning.
The Nokian Tyres tire manufacturing company make tires to minimize rolling resistance, since as much as four to eleven percent of a car's fuel is used up providing the energy to propel the tires along the road (rolling resistance). No matter which tires you choose for your hybrid car you should know that the Nokian Tyres tire company has reduced rolling resistance in their whole line up of tires. This is very important for electric cars, as you can extend the distance you can reach on a single charge. This tends to be one of the biggest limitations for electric cars. It is also very advantageous for the environment to reduce the carbon footprint when you drive regardless if you are using an electric car, a hybrid or a gasoline powered car. It also saves you costs in terms of tire usage, as the lower wear rate will extend the lifetime of your tires and also reduce the need for tire rotations. You still need to rotate your tires, but not as frequently.
For more information on choosing tires for hybrid cars, visit https://www.nokiantires.com/