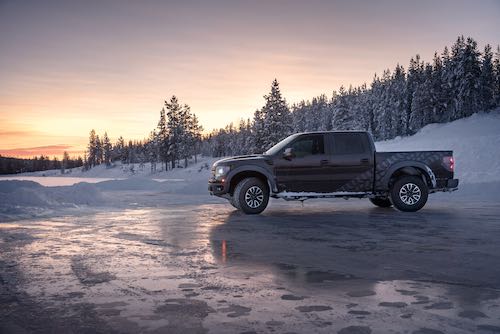 Since Nokian Tyres invented the winter tires back in 1934, they have continued the development of better and better winter tires. Today's tires are lightyears better than the tires where back in the day, they exhibit better safety and performance. The Nokian Hakkapeliitta range is today synonymous with best-in-class winter tires. Where they are available both as studded tires and non-studded ones. They also come in a range of sizes from passenger cars to SUVs and most of the models are recommended also for use on electric vehicles.
The Nokian Hakkapeliitta tires are made for arctic winter conditions, so they can handle as harsh winter weather as you can get. So regardless if you are looking for studded or non-studded tires, if you are looking for some of the best winter tires, then you can probably find your tires in this range of tires. They combine some of the best safety and performance that winter tires can offer, so that you always can drive without fearing the weather conditions. You will need to make sure that the tread depth is above the minimum recommended depth of 5/32 inches.
When you have excellent winter tires, the biggest obstacle is to make sure that the tires are mounted before the winter conditions arrive and then that you remove the tires after the season has ended and replace them with all-season tires for the warm seasons of the year.
For more information regarding Nokian Hakkapeliitta tire range, visit: www.nokiantires.com