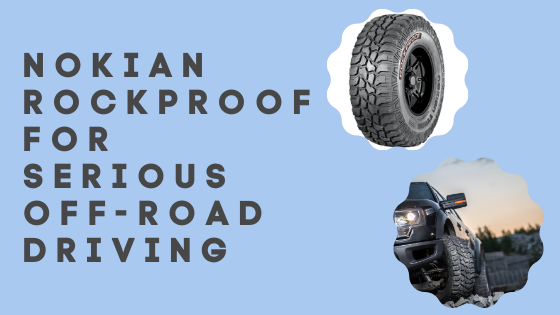 As the winter is approaching and there might be a need for a new set of winter tyres for your car, the Nokian Hakkapeliitta R3 is a great option even for electric cars and hybrids. These are non-studded tyres that does great in the challenging conditions present in the Nordics countries.  Knowing this makes it a good winter tyre for any harsh winter conditions. These tyres that should be combined with a set of summer tyres and should be changed between the seasons in a way that you always have winter tyres when you have winter conditions and once there is no risk anymore for any snow or ice, then you change to summer tyres.
These tyres should be on the vehicle as soon as temperatures drop below zero degrees, as that is when winter tyres perform better than summer tyres. They need to be mounted on the vehicle before the snow arrives, so that you can drive safely throughout the whole winter season. Even though they don't use metal studs like studded tyres, they will still provide good grip on winter surfaces.  It is a completely different tyre than summer tyres, as it will have a completely different rubber compound than summer tyres, one that will remain soft even at low temperatures. Also, the tread pattern is also way different, so that they can handle snow, slush and ice.
The Nokian Hakkapeliitta R3 or the Nokian Hakkapeliitta R3 SUV tyres provide excellent grip and performance for your car even during the winter, so that you can still have that superior performance combined with excellent steering control on snowy roads, where you want precise handling. When you look at the tread pattern you can see that this tyre has been uniquely designed for optimal performance.  Each tread block and sipe has a characteristic shape to give it the optimal performance. It has added biobased "cryo crystal 3" grip particles to act as gripping material to provide you with very good grip on ice. This also makes the tyre very wear resistant, so that you can drive with these tyres for very long distances. They are also known for having low rolling resistance, so that they also have low fuel consumption. This is what makes them a good option for electric cars, as you can get further with each charge and the tyres will last despite the higher wear of these vehicles caused by a higher weight and the higher torque from electric motors.
Low fuel consumption combined with low wear will add up to make this a very low cost tyre per kilometer. This should be taken into account when you purchase the tyres, as buying a cheap tyre will both impact the safety as well as the overall tyre cost if you spread it out over the duration of its lifetime. Then combine that with the extra fuel costs associated with a higher rolling resistance leading to higher fuel costs.
For more information on the Hakkapeliitta R3, visit: https://www.nokiantyres.com/